WILKIE LEXUS DLIVERS THE AWARD-WINNING CUSTOMER SERVICE YOU DESERVE!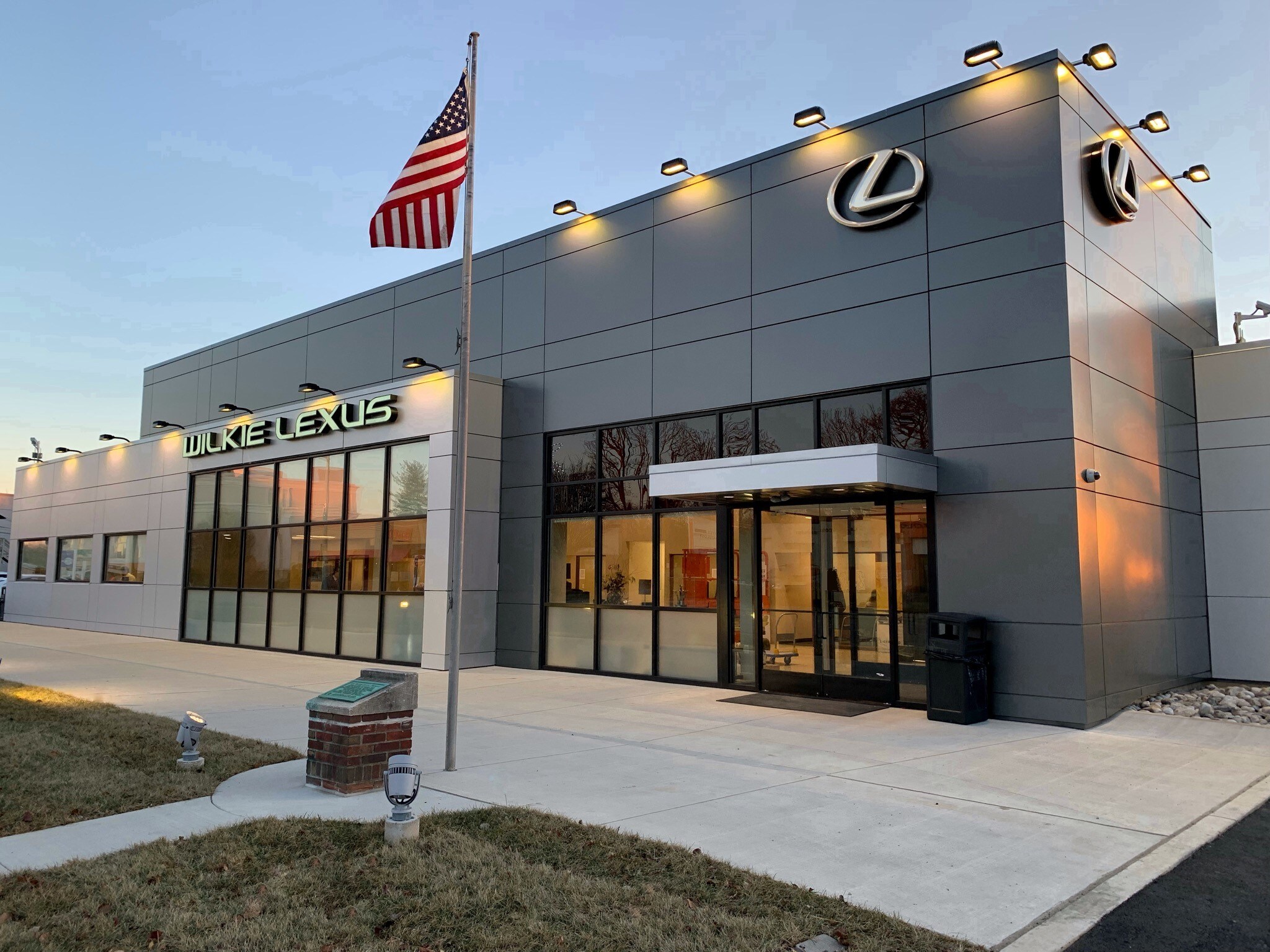 Nothing means more to us here at Wilkie Lexus than seeing the smile on our customers' faces after they purchase a new Lexus or get ready to drive home in their current model after picking it up from the service bay. Those moments have been fueling our business for ages, as we've been recognized by Lexus as an Elite Lexus dealership for 30 consecutive years now. When you bring your business to us, you can count on receiving customer service that is second-to-none, because, after all, you are the reason we're here to begin with.
The lavish treatment begins the second you step into our showroom, as you'll be greeted by a wide range of stunning new Lexus models that you'll have the pleasure of choosing from. It doesn't matter if you need a sleek sedan, a family-friendly crossover or an eco-friendly hybrid, we have the Lexus for you. Just speak with our expert sales team about what it is you need most, and they'll help you narrow down your options and set you up with a  test-drive so you can find your perfect match. Shopping with a tight budget but still want the luxury of a Lexus? Just take a look at all the pre-owned and CPO Lexus options we have in stock and you'll surely find a car or SUV that grabs your attention.
Have you found yourself searching for a reliable place to repair your Lexus? Wilkie Lexus is your one-stop shop for all things auto service. Whether you need routine work like an oil change or more serious repairs made under the hood, our technicians are up for the job. Then, if you need to make a quick pit stop to gather up the parts you need for your car, come by anytime. We have an inventory full of genuine parts and accessories that were made specifically for your Lexus!
Get the full Lexus ownership experience today by visiting our Lexus dealership in Southeastern Pennsylvania. We're conveniently located at 568 West Lancaster Avenue in Haverford, PA, so accessing our dealership from areas like Philadelphia, Conshohocken, Valley Forge and beyond is always a simple task!
Hours
Monday

8:30 AM - 8:00 PM

Tuesday

8:30 AM - 8:00 PM

Wednesday

8:30 AM - 8:00 PM

Thursday

8:30 AM - 8:00 PM

Friday

8:30 AM - 8:00 PM

Saturday

8:30 AM - 5:00 PM

Sunday

Closed
See All Department Hours
Dealership Hours
Monday

8:30 AM - 8:00 PM

Tuesday

8:30 AM - 8:00 PM

Wednesday

8:30 AM - 8:00 PM

Thursday

8:30 AM - 8:00 PM

Friday

8:30 AM - 8:00 PM

Saturday

8:30 AM - 5:00 PM

Sunday

Closed
Parts Dept. Hours
Monday

7:30 AM - 4:30 PM

Tuesday

7:30 AM - 4:30 PM

Wednesday

7:30 AM - 4:30 PM

Thursday

7:30 AM - 4:30 PM

Friday

7:30 AM - 4:30 PM

Saturday

7:30 AM - 3:30 PM

Sunday

Closed
Service Dept. Hours
Monday

7:30 AM - 7:00 PM

Tuesday

7:30 AM - 7:00 PM

Wednesday

7:30 AM - 7:00 PM

Thursday

7:30 AM - 7:00 PM

Friday

7:30 AM - 6:00 PM

Saturday

7:30 AM - 5:00 PM

Sunday

Closed